Kickstart your planning season: Your 2024 benefits strategy guide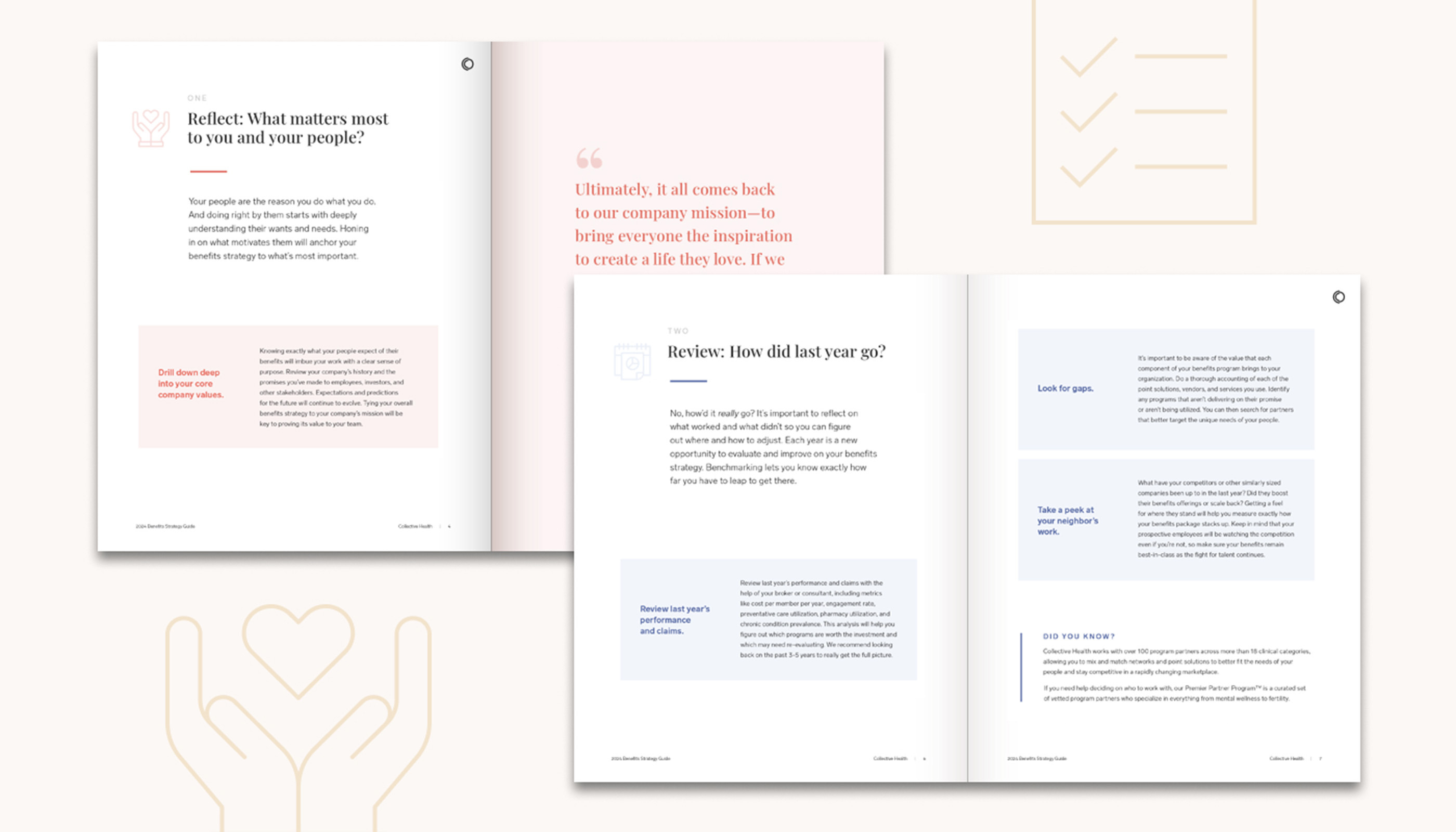 Let's face it, the last few years have brought their fair share of challenges–from navigating a pandemic to girding for an economic downturn.
Amid all of the uncertainty, focus on what you can control when it comes to planning your 2024 benefits strategy. Start by listening to your team, honing in on the day-to-day, simplifying your benefits workflow, and building adaptability into your core strategy.
In this guide, find out how to implement a benefits strategy that delivers an unparalleled experience for your people–and financial value for your business.