Why Box moved on from the status quo to give their employees a better health benefits experience
A conversation with MaryBeth Kramer, Global Benefits Director at Box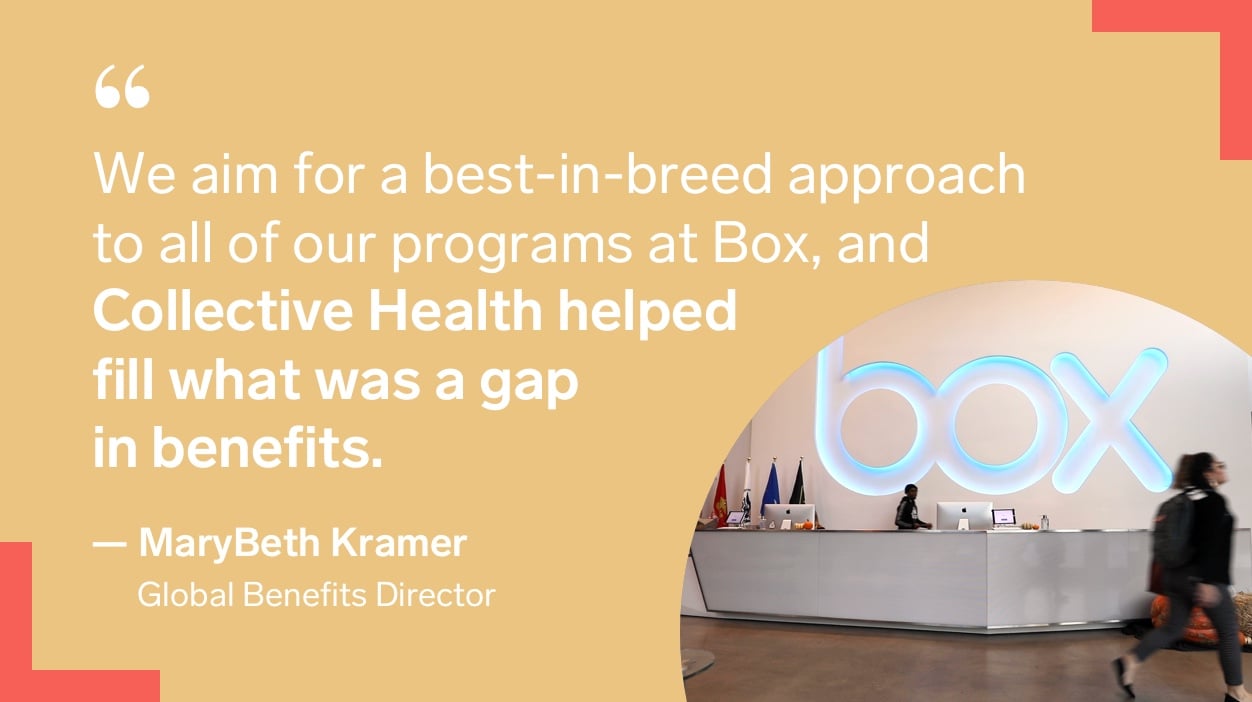 After a couple years of frustration with its health insurance, Box knew it was time for a change. The company's lofty expectations weren't being met, and the benefits team was looking for a solution that could serve its needs around tighter benefits integration and a better experience for its employees.
Changing a company's health benefits can be a daunting endeavor, but Box believed that something different was better than the status quo.
Hear more from MaryBeth Kramer about the decision to partner with Collective Health, and the impact it has already had on her team and Box's people.
Download the Case Study