Collective Health is expanding to Lehi!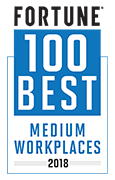 At Collective Health, our mission is to make it effortless to understand, navigate, and pay for healthcare. The next step on our journey is opening an office in beautiful Lehi, where we'll create an operational and customer service hub to support Collective Health's growing membership across the U.S.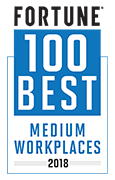 We're excited to be a part of Lehi's vibrant community and look forward to building a team full of service-oriented, passionate, and empathetic individuals eager to join us on our mission. If you share our belief that people deserve a better healthcare experience, we'd love to hear from you!
Featured Roles
Member Advocate
As experts in health benefits, Member Advocates are driven by thoughtful perseverance to find solutions to complex issues for our members, and they elevate Collective Health's customer service to the next level.
Apply today
Member Claims Associate
As a Member Claims Associate, you can expect to learn and become an expert in the payer-side of healthcare. With the support of our established and knowledgeable teams across both Lehi and San Francisco, you will be an integral part of scaling our operations and collaborating on a growing team at the forefront of transforming the healthcare industry.
Apply today
Meet the team

Scott Murray,
Chief Customer Experience Officer

As Chief Customer Experience Officer, Scott leads the Customer Experience team, which includes the work being accomplished in the Lehi office. Prior to Collective Health, Scott spent over 15 years at eBay where he oversaw eBay's customer service platform that enabled ~350 million customer interactions annually and co-led the company's expansion in Utah.
Team Leads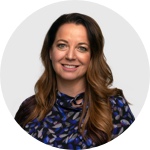 Jennifer Jacobs

VP of Member Services
Jennifer is the VP of Member Services and the Site Lead for the Lehi office. Jen comes to us with decades of experience leading high-performing teams at eBay and GE Healthcare.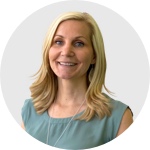 Heather Lopez

Director of Member Experience Readiness
As Director of Member Experience Readiness, Heather brings her experience from Tesla, Ancestry, and Regence Blue Cross to our Member Services team. She and her team ensure that our people have the resources they need to be ready for any challenge the health system throws their way.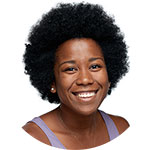 Kimiko Mitchell

Sr. Member Advocate Team Lead
Kimiko joined Collective Health in 2015 as a Member Advocate after studying Human Biology at Stanford. As one of the Senior Team Leads, Kimiko will help support our expansion in Lehi with a focus on growing our team of Member Advocates.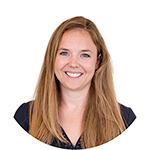 Anne Gottwalt

Operations Manager
Anne joined Collective Health as an Operations Associate in 2016 and is excited to focus on growing and scaling the Plan Operations team in Lehi. As an Operations Manager, Anne brings management experience from our San Francisco headquarters and previously spent time at McKinsey and Epic.