A Collective Health-sponsored report and survey by Harvard Business Review Analytic Services
The Growing Divide in Employer-Sponsored Health Benefits
Why settle for the status quo in benefits?
Benefits represent a company's second largest expenditure, yet only 17 percent of business leaders think their programs are being managed effectively.
To better understand this paradox, Harvard Business Review Analytic Services surveyed 150 business leaders at companies that self-fund their health benefits.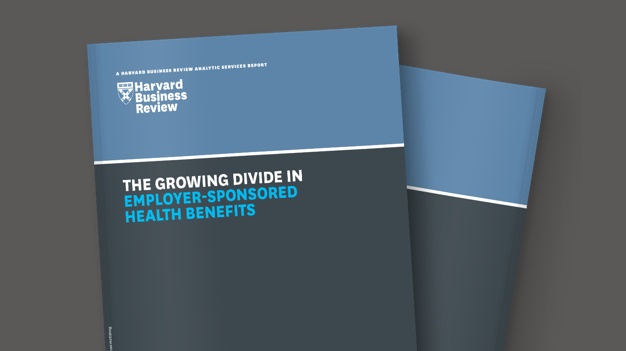 Download your report.
Learn how innovative companies are strategically managing health benefits, spending smarter, and taking better care of their people.
This report walks through:
How the status quo in health benefits is failing employers and their people

Today's challenges with getting actionable data to inform health benefits decisions

How innovative companies manage benefits like a strategic business unit

How employers are driving positive impact and change in healthcare