On-Demand Webinar: Switching gears on health benefits with Specialized Bicycles
An in-depth discussion with Cindy Ripley on why Specialized Bicycles made a change and partnered with Collective Health.

A conversation with Specialized Bicycle's Cindy Ripley on thinking differently about health benefits
At Specialized, "innovate-or-die" is a company motto that permeates every aspect of its business—from developing new and unique bicycle components to thinking outside the box on promoting the health and wellness of its people.
When traditional health benefits were no longer meeting the high bar it sets for itself, Specialized decided it was time for something new.
In conversation with Collective Health's Hope Kragh, Cindy Ripley will talk about key benefits in making the switch to Collective Health including:
Providing a better experience and customer service for Specialized's employees and their families
Building an integrated health benefits program
Reducing the administrative burden for Specialized's People & Culture team
Speakers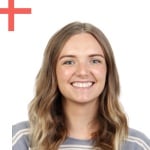 Cindy Ripley
People Ops Manager, Specialized Bicycles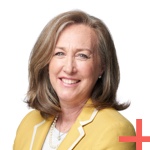 Hope Kragh
VP of Client Success, Collective Health