Request a demo today
Collective Health simplifies employer healthcare with an integrated technology platform and a range of population health solutions for businesses to meet the most pressing healthcare challenges of today.
With nearly a quarter of a million members and over 50 clients—including Driscoll's, Pinterest, Red Bull, Restoration Hardware (RH), and more—Collective Health is reinventing the healthcare experience for forward-thinking organizations and their people across the U.S.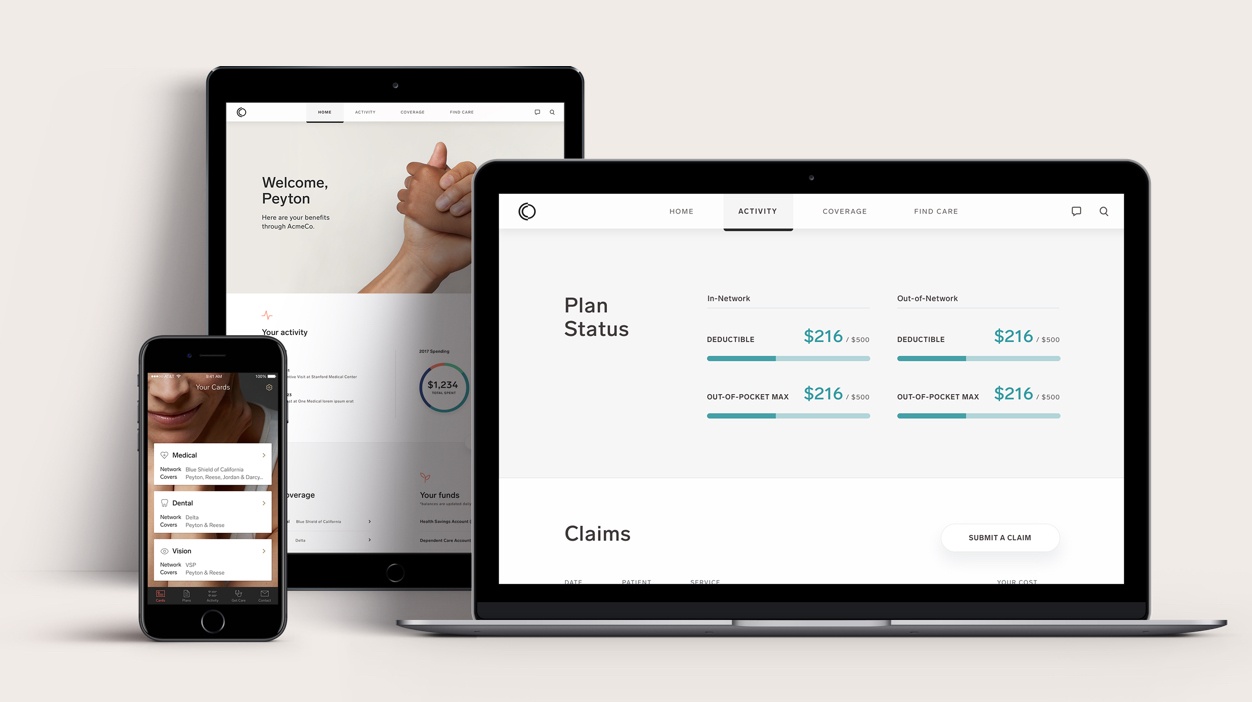 Collective Health provides the flexibility to design the health benefits strategy that makes the most sense for your organization without the complexity and heroics it takes today.
Connect your health benefits programs including medical, dental, vision, Rx, and digital health solutions
Run your health plan with claims adjudication, eligibility management, and payments processing
Engage your people with modern mobile and web tools as well as industry-leading customer support and advocacy
Optimize your healthcare investment with clear reporting and insights as part of your customized dashboard
The result?
Happy and healthy members, streamlined administration, and more financial control than ever before.
Request a demo today to see the platform and meet a member of our team!