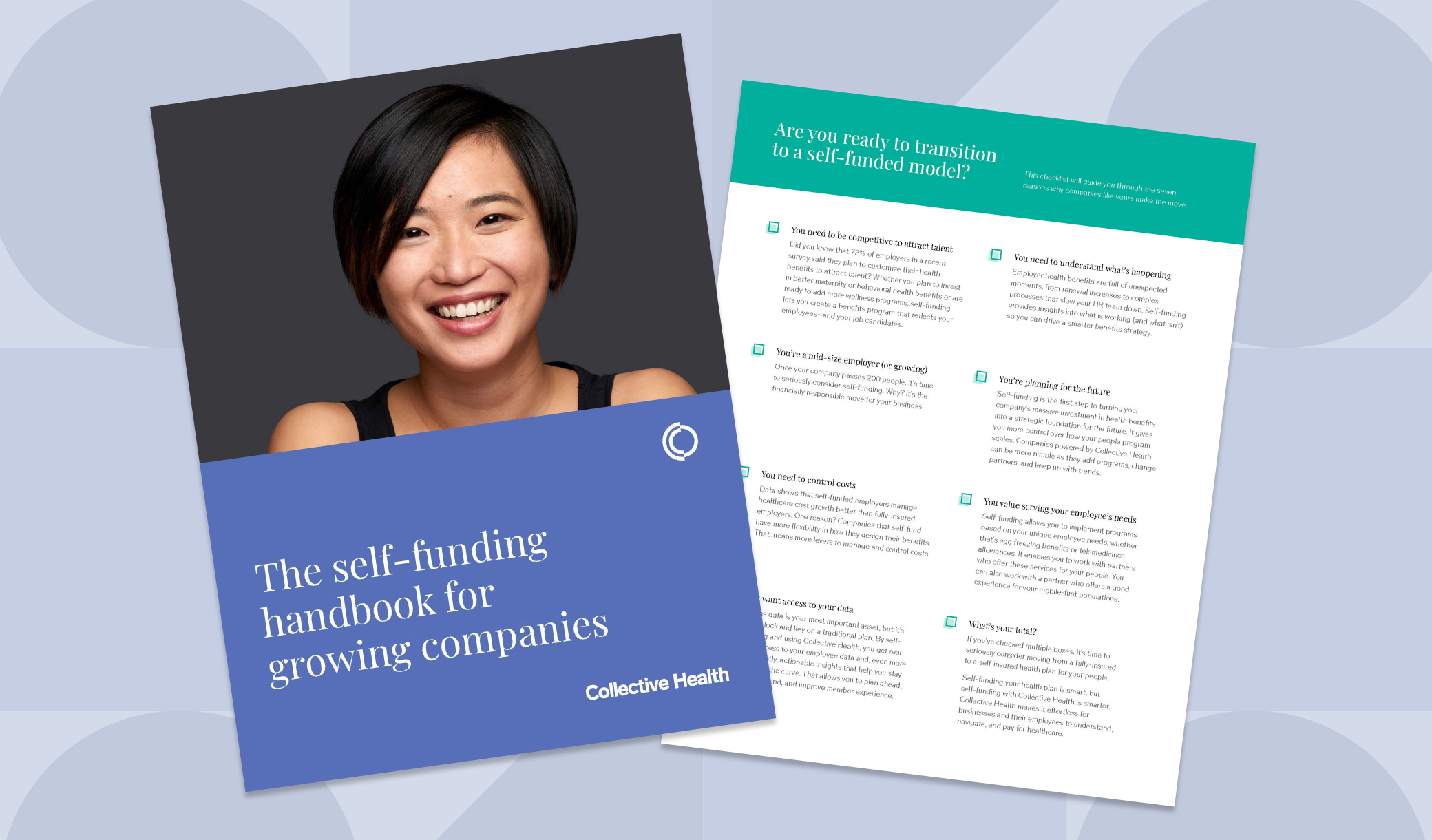 Self-funded health plans can have an array of benefits for organizations and their people, including greater flexibility in the choice of networks and partners, more opportunities for cost-saving, and more robust data reporting that can better inform your health plan.
As you plan for next year, self-funding may be a viable option to keep your benefits program in step with your organization's growth and financial goals.
Is self-funding the right strategy for you? We've put together this comprehensive resource to help you find out.
In this guide, we cover:
Key components of a fully-insured health plan

Hybrid plans: combining HMO with a PPO

Self-funded health plans & their cost drivers

Stop loss insurance to mitigate risk

How to choose between a self-funded & fully-insured plan