Three Strategies to Curb Unsustainable Health Benefit Cost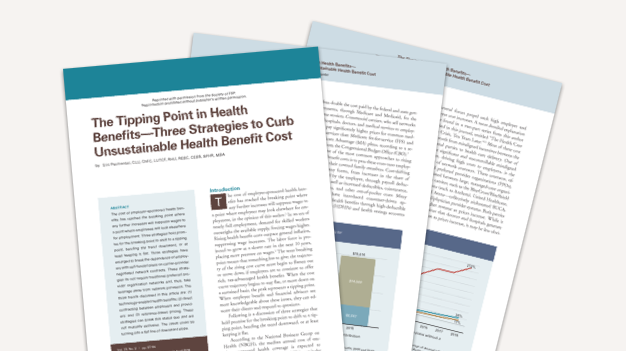 Employers' health benefits costs have reached a breaking point. Healthcare costs continue to rise year over year, and the traditional levers that employers used to pull aren't available anymore.
Why? Healthcare expense already eats into wages and take-home pay, and, with low unemployment, the battle for talent is more intense than ever. We're at a crossroads. We have to find effective strategies that manage total cost instead of moving it around.
A recent article in The Journal of Financial Services Professionals identifies three strategies that hold promise for the breaking point to shift to a tipping point, bending the trend downward, or at least keeping it flat.