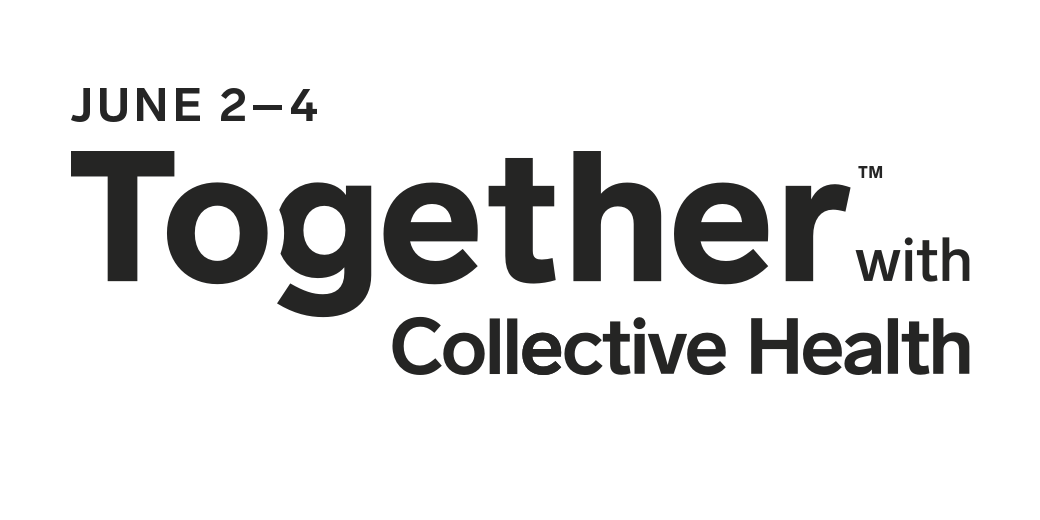 Defining the future of workforce health
We're living with unprecedented disruption and change, managing uncertainty in many different ways. American businesses, and the health leaders within them, are being asked to rapidly define the future workforce, adapt new policies to get back to work safely, and invest in supporting people in unexpected ways.
At Together with Collective Health, you'll learn how smart companies are addressing adversity head-on, while supporting their people through uncertain times. You'll be together virtually with your peers and the broader Collective Health community having impactful discussions and networking face-to-face.
Request your invite today!
DATE:

June 2-4, 2020
TIME:

10:00a.m.-12:00p.m. Daily
LOCATION:

Online